Yes, I am alive, and yes, I haven't fallen off the face of the planet!
I know I was supposed to do a SMR last Sunday, but I was way too busy, I had a nasty cold, & so I missed it. So yes, it's been three whole weeks since I've done a review but here I am this Sunday with one & I assure you it was a really great film in fact, so hopefully that'll make up for my screwing up the SMR schedule. And for not writing in like, nearly two weeks, which isn't a very long time for most bloggers but then this is the girl who used to write like every single day. I do miss that. ;)
***
HANDS ACROSS THE TABLE (1935):
Cast, plot details
Hotel manicurist Regi Allen is a cynical golddigger who meets her match in Theodore 'Ted' Drew III. After a date with Ted, she lets him sleep on her couch when he's too drunk to go further; but what is she to think when he wants to extend the arrangement? [from IMdb]
Carole Lombard as Regi Allen
Fred MacMurray as Theodore Drew III
Ralph Bellamy as Allen Macklyn
This is a charming romantic comedy starring two of the experts on the genre, with plenty of both funny & sentimental moments. Give it a watch.
I really enjoyed this mostly light, sentimental romantic comedy! I mean, it's not one of my new all-time favorite films but I had fun watching it and laughing at all of the punchlines. It was a film that really did put a smile on my face. I recently bought The Carole Lombard Glamour Collection box set which contains six films (and I got it for about $10, isn't that incredible?), one of which is this and I'll be pleased to own it because I did really like it.
Carole Lombard is right at home with this type of comedy; not exactly screwball in this (though that is, of course, what she is the queen of) but still really funny. It was one of greatest Carole's assets, her ability to make even small actions seem hilarious. Like, for example, there's one scene in which she tries to wake up Fred MacMurray by loudly shaking a teacup. So yes, if you need just one reason to watch this film, it's Carole, because she's just adorable and lovely as always in this.
Fred MacMurray has great chemistry opposite her. As we all know, he can do drama wonderfully (a la Double Indemnity), but I also enjoy him in his fluffy roes and this is one of them. He and Carole doing comedy together are so wonderful! They had a few other pairings and I don't think I've seen any of them (or I might've & I'm just blanking right now), but I'll definitely be looking forward to watching them now.
Ralph Bellamy plays as he always does, the man who doesn't get the girl, and you can't help but feel especially sorry for him in this because he's wheelchair bound.
Maybe the plot isn't thrilling or original, but the stars really make it shine. I was kind of surprised that the censors okayed the idea of Carole and Fred's unmarried characters sharing an apartment (because Fred's fiancé thinks he's in Bermuda, except he missed the boat because he got drunk after a date with Carole and landed up on her couch, and well - well, it's hard to explain), even though during Fred's stay there are uninvolved and Fred sleeps on Carole's couch. Oh, well, I really liked this movie, it was charming & fun & light and you should definitely give it a watch!
PHOTOS & TRIVIA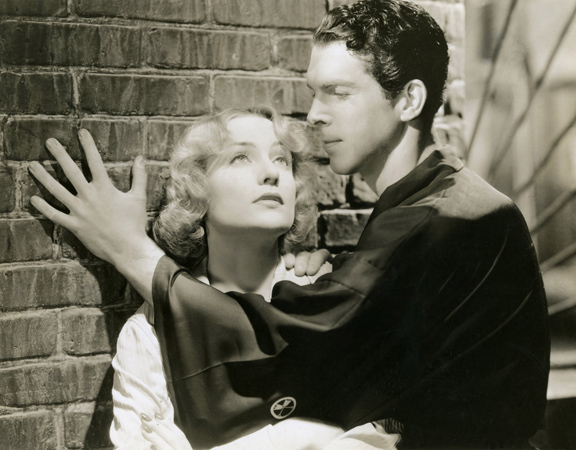 Samuel Goldwyn originally wanted Miriam Hopkins for the Carole Lombard role, but she was unavailable
Gary Cooper was the first choice for the Fred MacMurray role
A MOVIE TIDBIT
You can also find the whole movie on Youtube.
***
That's all for this Sunday, and once more, I apologize for messing up the SMR!
Also, the poll closed sometime ago. Ingrid won by one vote, and I do believe I will actually write a post about it, that should be up in a week or so, as I already have something planned for this week.
See you soon! :)