Hi everyone,
I hope everyone had a good weekend! I had a great one; spent time with my friends (even got them to watch "Gone With the Wind"; I think there were mixed reactions) and even better, the weather has gotten chilly over here! In fact, it was so cold yesterday I wore boots, a sweater, and even gloves. Not exaggerating! Fall starts this week and I'm happy in my chilly element more than ever. I plan to savor winter. (And I don't feel so crazy anymore in doing so ever since some of you commented and let me know that you too love winter).
Before I do my review of "East Side, West Side", I will be revealing the faces behind this
Here's Looking At You Kid
that I should have done quite a while ago, only it indeed slipped my mind. Many apologizes!
Anyhow,
thank you everyone who participated!
I got some wonderful guesses. It appears that everyone happened to get the lady's face right -- it is indeed, the lovely Olivia de Havilland: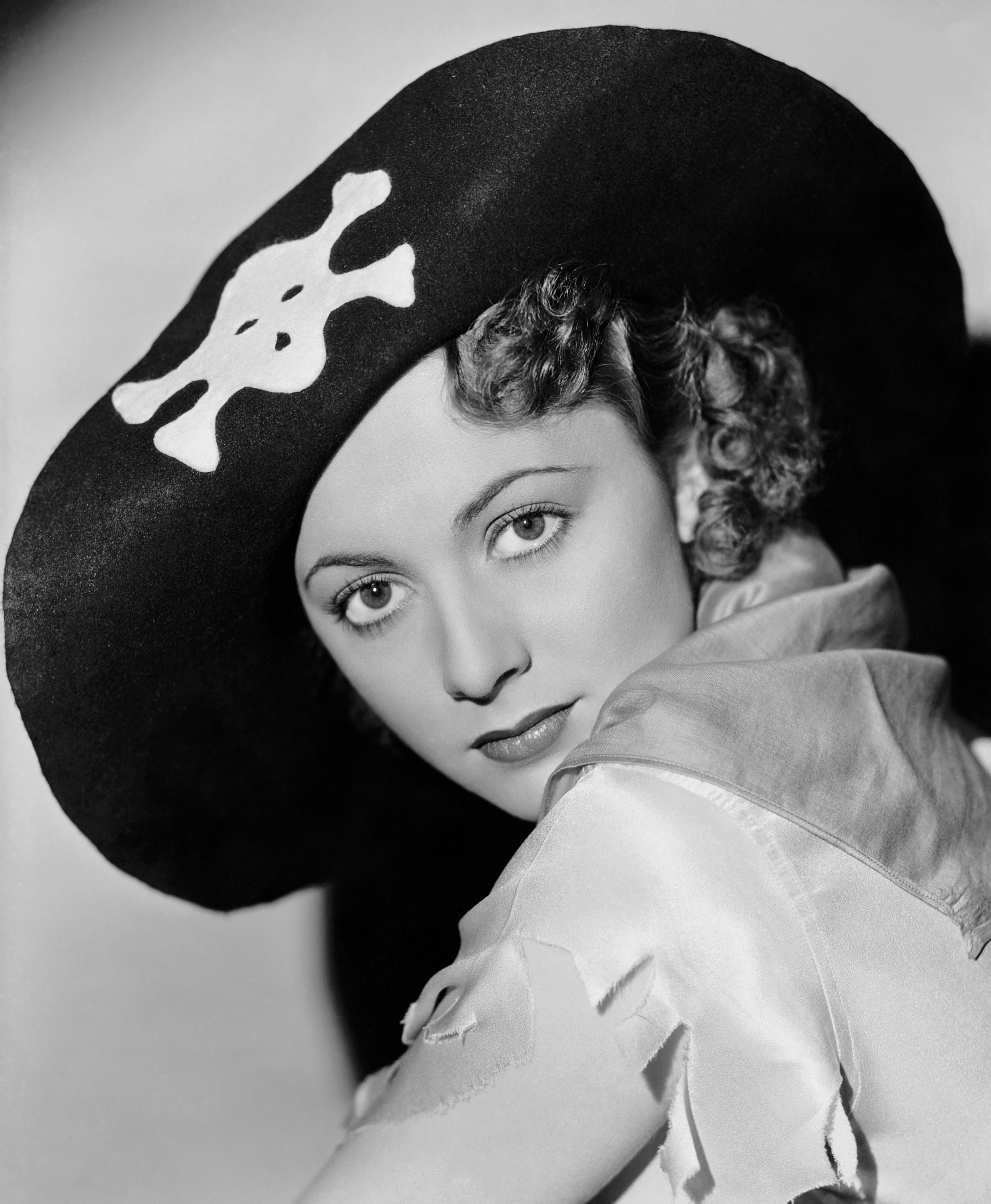 As for the man, I got a few of you who guessed it was either Robert Taylor or Gary Cooper. And the rest of you guessed Robert Taylor. Well, as it turns out, it is --
It's Coop!
***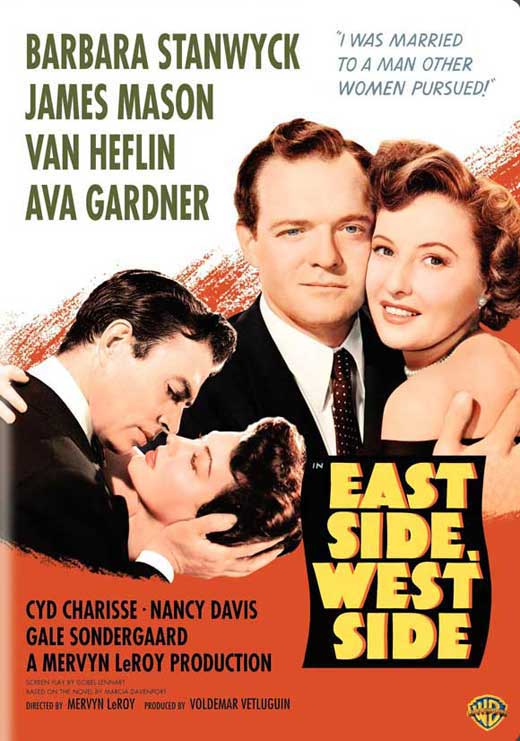 Today, I have pulled the summary from IMDb because I felt the Netflix summary gave too many spoilers.
Brandon and Jessie Bourne has been married to each other for many years. A few years ago, Brandon had an extra-martial affair with Isabel Lorrison. Now she has come back to New York intending to start over with the relationship once again. Meanwhile, Jessie is attracted to Mark Dwyer, just arrived from a secret mission in Italy. [summary from IMDb]
The star-studded cast has:
Barbara Stanwyck as Jessie Bourne

James Mason as Brandon "Brad" Bourne

Ava Gardner as Isabel Lorrison

Van Heflin as Mark Dwyer

Cyd Charisse as Rosa Senta

Nancy Davis as Helen Lee

William Frawley as a bartender (!!)
Can you count all the stars? I was excited by the large number of big names in this. I hope everyone is familiar with Nancy Davis, who would later marry Ronald Reagan and become First Lady of the US, as well as William Frawley - who is our own Fred Mertz from "I Love Lucy."
I must say, I did find the plot to be a little far fetched. But if you can ignore some of the bumps and creases of it, I think it gives us a nicely polished view of elite 1940's Manhattan and the politics that its residents suffer through: romance, drama, murder.
Stany is really appealing as Jessie Pearce and I enjoyed her performance. She represents the sophisticated East Side woman in great contrast to Van Heflin's Mark, who is West Side, and yet they get along better and sparkle with more chemistry than Jessie and her own husband, Brad. Anyway, I think she does an excellent job and you can feel Jessie's many mixed feelings; her heartbreak, the fact that she does love her husband, but she cannot stand any longer what he is doing to her. Hard to play but Barbara is very good.
Van Heflin does quite well with the Mark character; he and Stany have nice chemistry. At first I found Ava Gardner's "other woman" portrayal to be somewhat stereotypical but as the film progresses on, she cleans her up act even when she is given some pretty sorry lines to deal with. She is sultry above all, which is a necessity for her notorious character. In the end I found I liked how Ava played her and wished that her character would have been given more lines and camera time to work with. Anyhow, Ava does try her best with what she is given. I think she is at her very best in this scene --
All the supporting characters are wonderful. Nancy Davis sparkles as the nosy friend, Cyd is good as the nice Italian girl; William Frawley is only a bartender, of course, but a cheer for him, anyway.
Now it comes to James Mason. To begin with he is a character we do not like. We feel sympathy for Stany's Jessie, we are excited that Van Heflin is there to lend a shoulder for her to cry on, we don't like Ava's character either but we do get where she is coming from, and we are charmed by Cyd's Rosa. I found I didn't like James Mason's way of playing the Brad character at all. He fades, pales, to the selection of other actors he is playing against. He seems kind of out there; very one dimensional and no chemistry whatsoever with Ava. He is plain, like cardboard, just standing there; he lets the others carry on the film.
So with that exception, this is a very well acted and interesting film. I just had many problems with this plot, though. It was kind of all over the place in my opinion. Here are the "bumps and creases" I found -- the Rosa character gets dropped quite fast, the mystery element was solved too easily (there is a mystery element indeed, and I was shocked by the simple way it is solved. I am used to Nick and Nora Charles, thank you very much), there were just some holes and it made it look a little sloppy.
The script is for the most part intelligent, though I did find some stupid exchanges, for example one scene where Isabel calls Jessie over to her apartment and starts rattling off about how Brad is all hers and Jessie, his wife, will only see him when Isabel permits and excreta. I found that a little too silly.
The ending is left open ended. Though mostly satisfying, it leaves a lot to the imagination. I guess we can't have it all.
Over all I found this film to be entertaining and interesting. The cast does a magnificent job (James excluded; I'm sorry, Mr. Mason!), and the weaknesses fall instead in the plot and script. I will have to give it a three and a half out of five stars. I would say to go ahead and watch it, too, only, it is not a perfect film.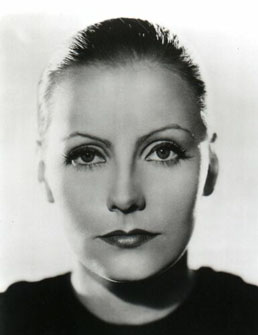 Happy birthday, Greta! Wow, how many birthdays did we celebrate this week?? Hmm..!